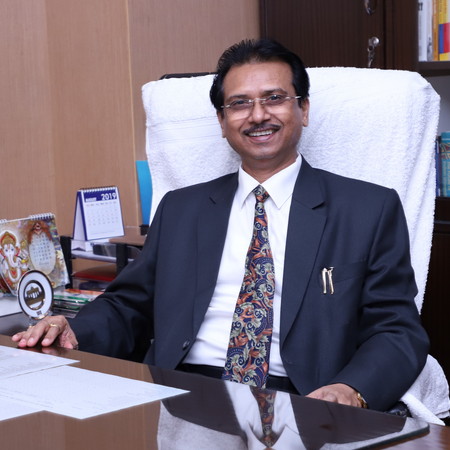 Maharashtra National Law University Mumbai, established under the Maharashtra National Law University Act 2014 on 20th March 2014, is one of the premier National Law Universities in India. The Act envisaged to establish National Law University in Maharashtra to impart advanced legal education and promote society-oriented research in legal studies for the advancement of the societal life of the people in the country. The prime goal of the University is to disseminate advanced legal knowledge and processes of law amongst the students and impart in them the skills of advocacy, legal services, law reforms and make them aware and capable to utilize these instruments for social transformation and development. To attain this goal, it has started its first academic endeavour on 1st August 2015.

Since its inception, the University has made serious and sincere efforts to excel in the field of legal research and education. Within the span of seven years, the University has been able to traverse an arduous yet, promising path filled with lots of possibilities for the future. The course structures of the University are framed in accordance with the norms of the BCI and UGC with a team of dedicated and committed teachers.

Located in the pristine Powai region of Mumbai, the University enjoys an un-paralleled avenue for higher studies especially in law and related matters. The course structures of the University are framed in accordance with the norms of the BCI and UGC with a team of dedicated and committed teachers. Hon'ble Dr. Justice D.Y. Chandrachud, Supreme Court of India is the Chancellor of the University who not only guides but also inspires the institution with his novel ideas and rich experience in law field.

An institution for higher learning must promote scholarship that engages with practical questions as well as the moral and philosophical dilemmas that arise in contemporary life. Research in law addresses these problems of society in this dynamic sense. In recent years the University has taken long strides in areas of research and has established Research Centres in the areas of Clinical Legal Education, Criminal Justice, Maritime Law & Research, Intellectual Property, Taxation Law, Arbitration, Mediation and Information Technology. MNLU Mumbai has also been granted Department for Promotion of Industries and Internal Trade (DPIIT), Ministry of Commerce and Industry, Government of India's IPR Chair. MNLU Mumbai also established the Centre for Maritime Law and Research with the support of the Directorate General of Shipping, Government of India. Recently, the University also established Justice M. L. Pendse Chair in Environmental Law. The University has also undertaken several research projects.

The University offers BA. LL.B.(Hons.) five years integrated program, one year LL.M. program in Corporate and Commercial Laws, Maritime Law and Constitutional Law, LL.M. (Professional), LL.M. (Investment & Securities Laws) in association with National Institute of Securities Markets, SEBI, M.A. (Mediation and Conflict Resolution), Post Graduate Diploma Programmes, among others. University is also planning to add more specializations from new academic year. The University also hosts several research programmes in association with foreign universities.

The University is steered by distinguished judges, senior advocates, eminent academicians, seasoned and senior bureaucrats as members of governing bodies and they guide our students with their rich and valuable experience. Our students participate in various reputed competitions both in India and abroad. Through engaged research the University strives to address issues that surround contemporary life in India. The advent of globalization and global connectivity is redefining the frontiers of education. Cognizant of this changing paradigm of learning MNLU Mumbai has signed MoUs with some leading Universities of Europe for a more sustained and engaged exchanges of ideas related to law and society in modern time.

MNLU Mumbai believes in the values enshrined in the Indian Constitution viz. Justice, Liberty, Equality, Fraternity, Secularism, Humanism etc. and makes all out efforts to inculcate them amongst its students, staff, and others to make this institution as not only centre of legal knowledge but also an inclusive centre of humanity.
Prof. (Dr.) Dilip Ukey
Vice-Chancellor,
MNLU Mumbai