Centre for Information Communication Technology and Law
Mission
The Centre for Information Communication Technology and Law (CICTL) aims to be a centre for excellence in generating and disseminating the knowledge concerning the interrelationship between technology and law across the globe.
Objectives
To explore the opportunities and challenges in the information society and provide legal and policy solutions
To serve as a platform to bring together experts, leaders and researchers from the technical and legal domain
To undertake, promote and disseminate core law and policy research in the techno-legal field
To work in collaboration with national and international research centres, global academia, international, governmental and non-governmental organizations and the tech industry
To offer consultancy services to a variety of sectors including the legal professionals, private industry, non-profit and public agencies in the techno-legal field

Student Members of CICTL
1. KareenaSobti
2. Shiv Sharma
3. Sriram Prasad
4. VaishnaviDevadiga
5. Khushboo Shah
6. GauriPasricha
7. Mohit Tiwari
Activities of the Centre
1. MINISTRIES AND DEPARTMENTS OF THE GOVERNMENT DEALING WITH VARIOUS ASPECTS OF INFORMATION COMMUNICATION TECHNOLOGY
2. LAWS AND REGULATIONS DEALING WITH VARIOUS ASPECTS OF INFORMATION COMMUNICATION TECHNOLOGY
3. Newsletter
Events of the Centre
1. Internship Opportunity for Undergraduate Law Students
2. Certificate programme for young professionals on Cyber Law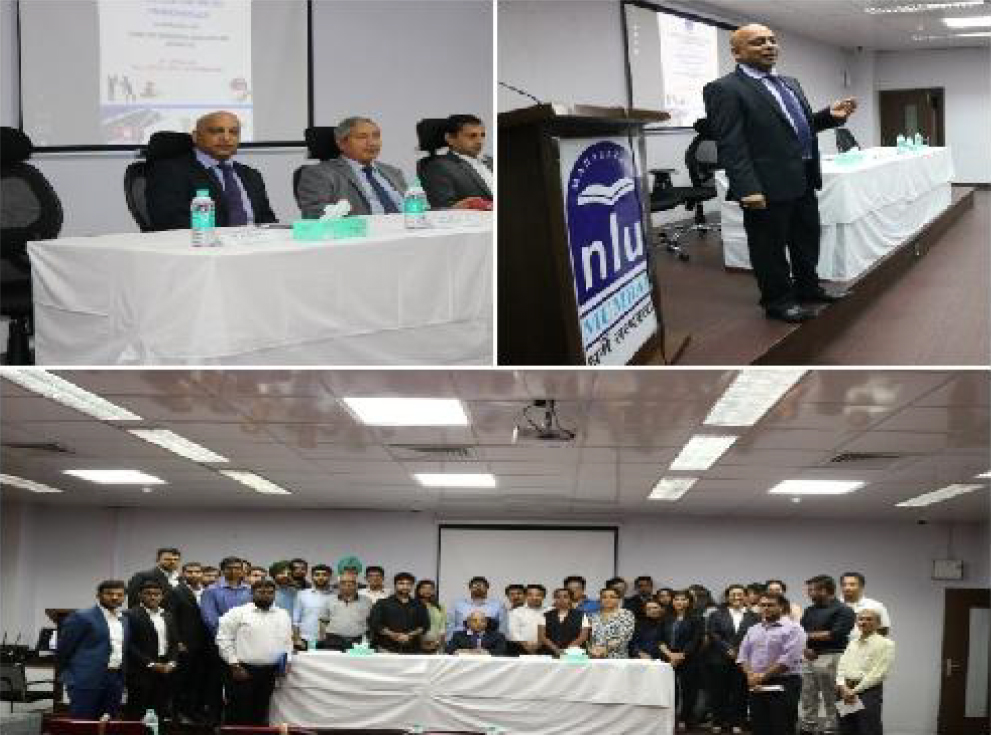 Speakers:
Adv. Prashant Mali – Founder & President - Cyber Law Consulting (Advocates & Attorneys),
Dr. Rakesh Goyal, MD SYSMAN Computers, Mumbai
Mr. Balsingh Rajput, IPS SP Cyber Cell, Mumbai,
Mr. Vaibhav Sakhare, Senior Dihital Forensic Analyst at Pelorus Technologies Pvt Ltd Mumbai
Dr. Anand Raut, Assistant Professor (Law), MNLU Mumbai.
3. Guest Lecture by Adv. Prashant Mali on Regulating Cyberspace